Product Description
1) SDW series square drive hydraulic torque wrench is made of aviation aluminum alloy material. Its quality and durability are well guaranteed. The one-piece design makes it more widely used and more adaptable.
2) SDW square drive torque wrench adopts advanced precision ratchet drive. The torque output accuracy is higher, and the maximum output repetitive torque is ±3%. The maximum working pressure is 70MPa, and it has 12 models with torque from 185Nm to 160000Nm. It is the product with the most complete specifications and the widest bolt coverage of TYD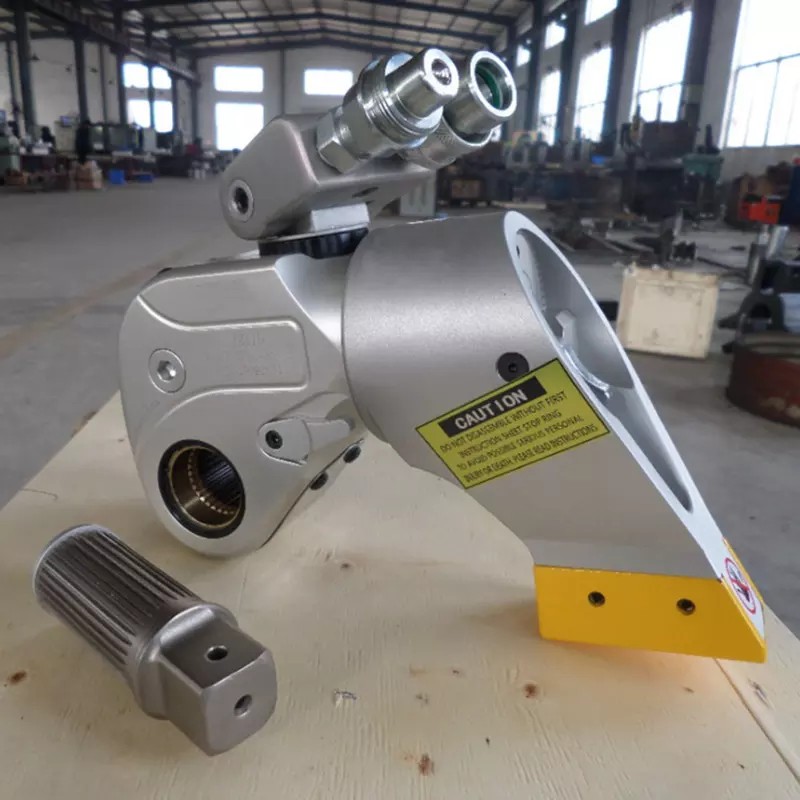 3) SDW square torque wrench has a 360° x180° rotary tubing joint, which has a wide range of applications. The 360° x180 ° trigger lock can place the 360° fine-tuning reaction arm on any fulcrum. The direct-push drive shaft design can quickly switch between tightening and disassembly states, and the locking drive shaft can be customized according to your requirements.
4) The square head size of the SDW square drive hydraulic wrench is 3/4"-4". It can be used with TYD's special square drive socket and can be applied to bolts of various specifications.
SDW square drive wrench is double-packed, aluminum-plastic box and wooden box. TYD has well-stocked SDW wrenches that can be shipped immediately. The shipping time depends on the shipping method, and the shortest time is 3-5 days. TYD provides a one-year product warranty.
The SDW series square drive hydraulic torque wrench is a professional hydraulic torque wrench designed by TYD to launch into the international market. Aluminum titanium alloy aviation material manufacture, light weight, high strength; SDW series torque wrench covers from 185-160,000N altogether 11 standard models, and the maximum torque can be extended to 160,000 Nm.

Technical Parameter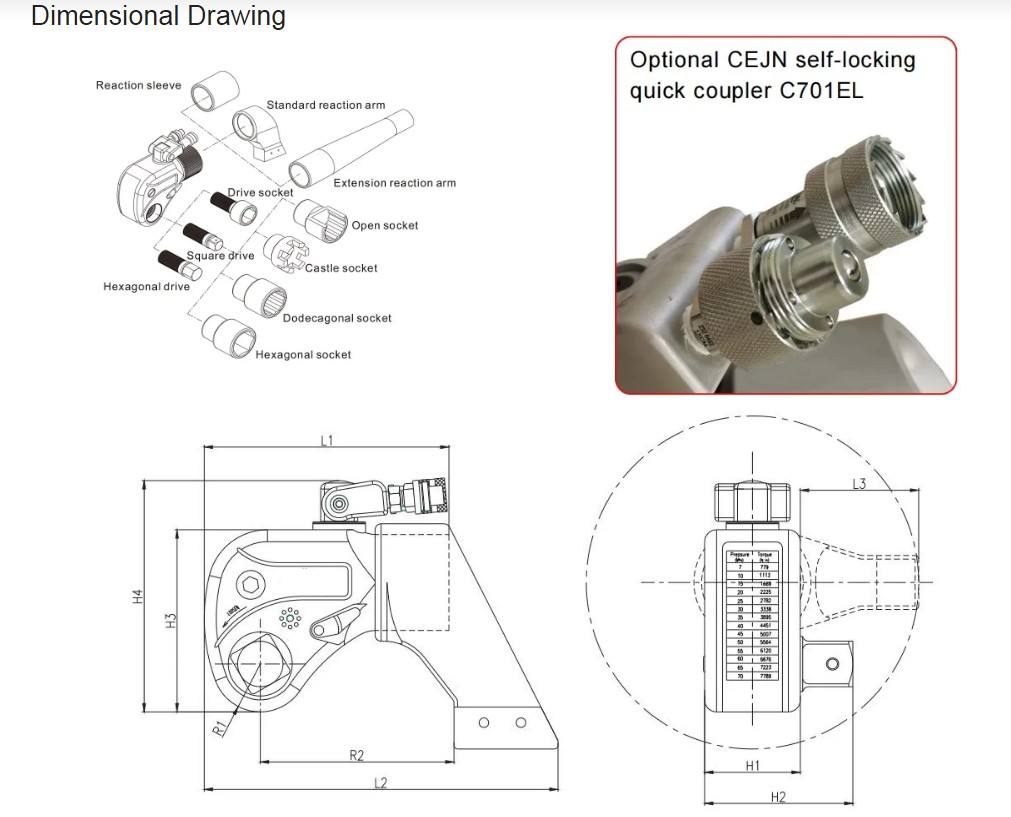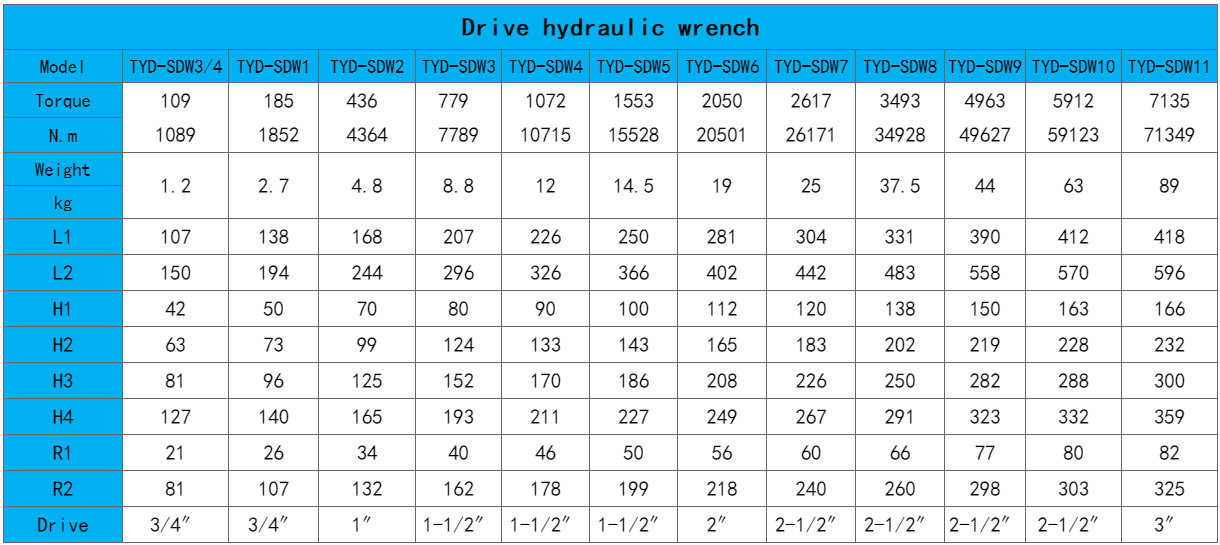 Main Features
*Imported CEJN quick couplers
*Al-Ti alloy material, integrated design
*360X180 degree swivel joint, no space limitation
*360 degree reaction arm
*Square drive design, easy to convert between tightening and loosening.
*Advanced ratchet drive, torque repeatability +/-3%
Applications